Israeli airstrike hits Iranian positions in Hama countryside
Israel conducted on Saturday (April 13) a rocket strike on Iranian military positions in Hama countryside, local media reported.
Multiple blasts were heard in Hama countryside, causing large flames and loud explosions, local social media published videos online showing the moments following the blasts.
Assad regime's News agency SANA said that Israeli aircraft had targeted one of our military positions toward the city of Masyaf.
The enemy missiles were dealt with and some of them were shot down before reaching their target, resulting in the damage of a few buildings and the injury of three militiamen SANA claimed.
Twenty-three injured Assad and Iranian militiamen were sent to the National Hospital in Masyaf, according to Orient correspondent.
The Syrian opposition reports that the sites are used by Iranian and Hezbollah militias. 
There was no immediate comment from Israel.
In February, ImageSat International said that Assad's S-300 air defense system was "probably operational" in Masyaf, where the strike reportedly occurred. The system would be potential threat to Israel's aerial campaign against Iranian regime in Syria.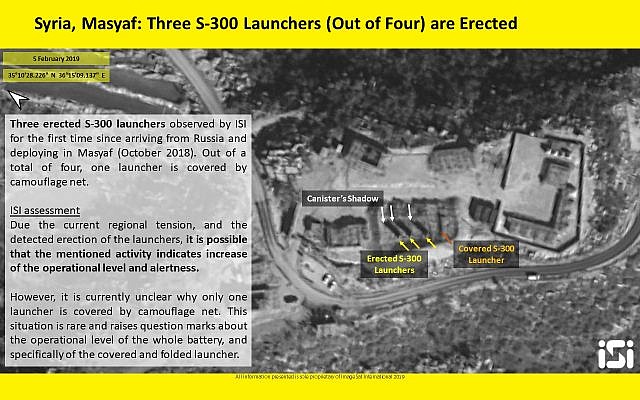 Last month, Israel conducted a rocket strike on Iranian military positions and a military airport used by Iranian regime in Aleppo countryside.
Earlier this year Israeli military said they had attacked Iranian targets that included munitions stores in Damascus International Airport.
Israel, concerned that Iranian regime's growing presence in Syria is a threat to its security, has struck dozens of Iranian militia and Iran-backed positions in Syria over the course of the war.