Syrians in Idlib's Sarmada stage sit-in to revive Syrian revolution
Dozens of Syrian demonstrators staged a sit-in on Friday (August 24) in Sarmada town in Idlib northern countryside, chanting anti-Russia and Assad militia slogans and confirming that the resistance is their choice against the continuous offensive launched on Idlib and Hama by the Assad militias.
The demonstrators asked the international community to protect civilians in Idlib province.
Similar anti-regime demonstrations took place in al-Bab city in Aleppo countryside where the demonstrators said they aimed to show solidarity with their fellow Syrians in Idlib and Hama.
They also called on the Turkish guarantor to live up to responsibilities in Idlib and in other areas in the demilitarized zone in the north of Syria.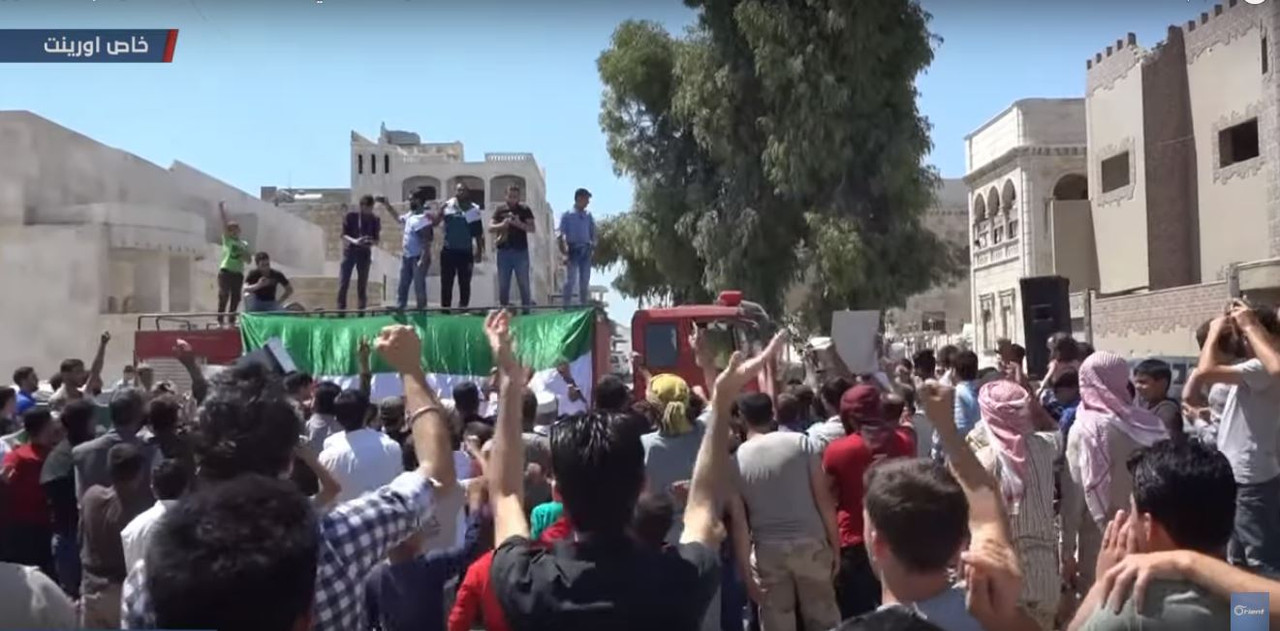 Idlib is the largest part of Syria controlled by opposition with a population swollen by Syrians who were displaced by the Assad regime and its allies' advances in other parts of the country.
Assad-Russian warplanes have committed dozens of massacres in Idlib and Hama countryside since they launched their bombing campaign on the 30th of April, largely violating the de-escalation zone deal reached between Russia and Turkey last September.