Syrians take to streets in anti-Assad demonstrations
Thousands of demonstrators took to the streets on Friday (Sep. 20) in Idlib province, chanting anti-Russia and Assad militia slogans and confirming the continuity of the Syrian revolution and condemning Assad and Russian bombardment on Idlib.
The anti-regime protests took place for the fourth consecutive week in Idlib city and Idlib countryside's villages and towns, including Maarat al-Numan, Sarmada and Kafr Takharim.
The demonstrators asked International community to press Assad regime and Russia to stop killing civilians and to release the detainees.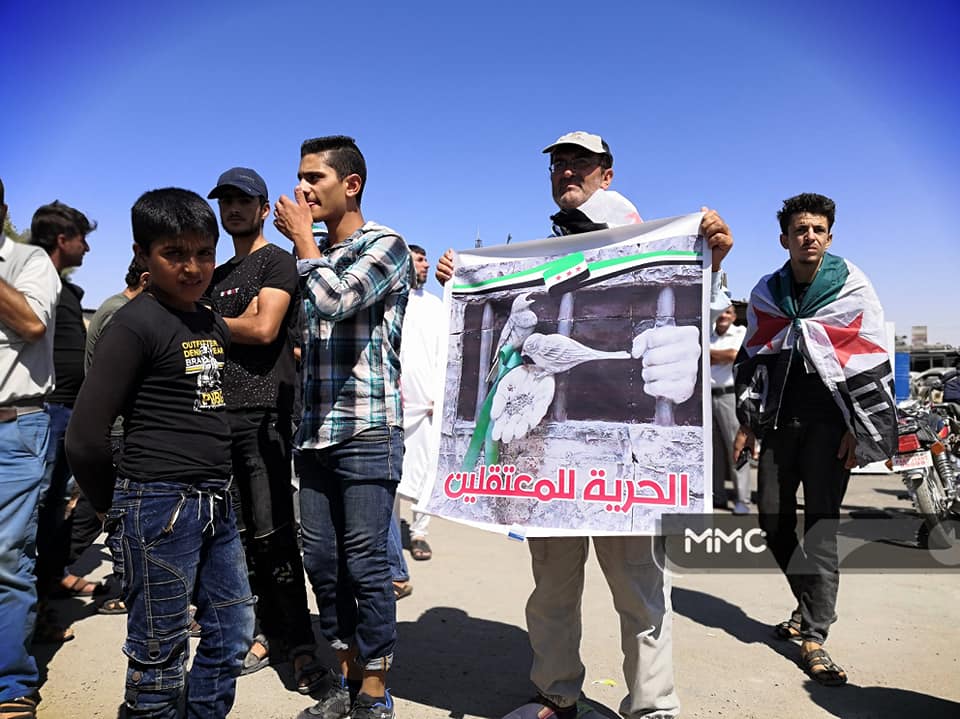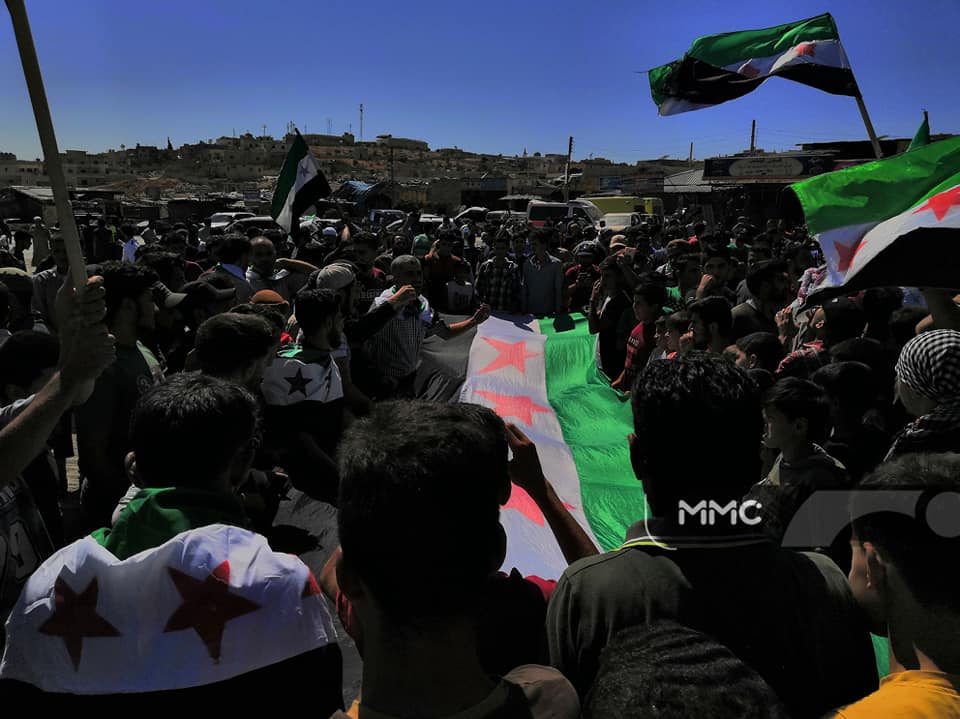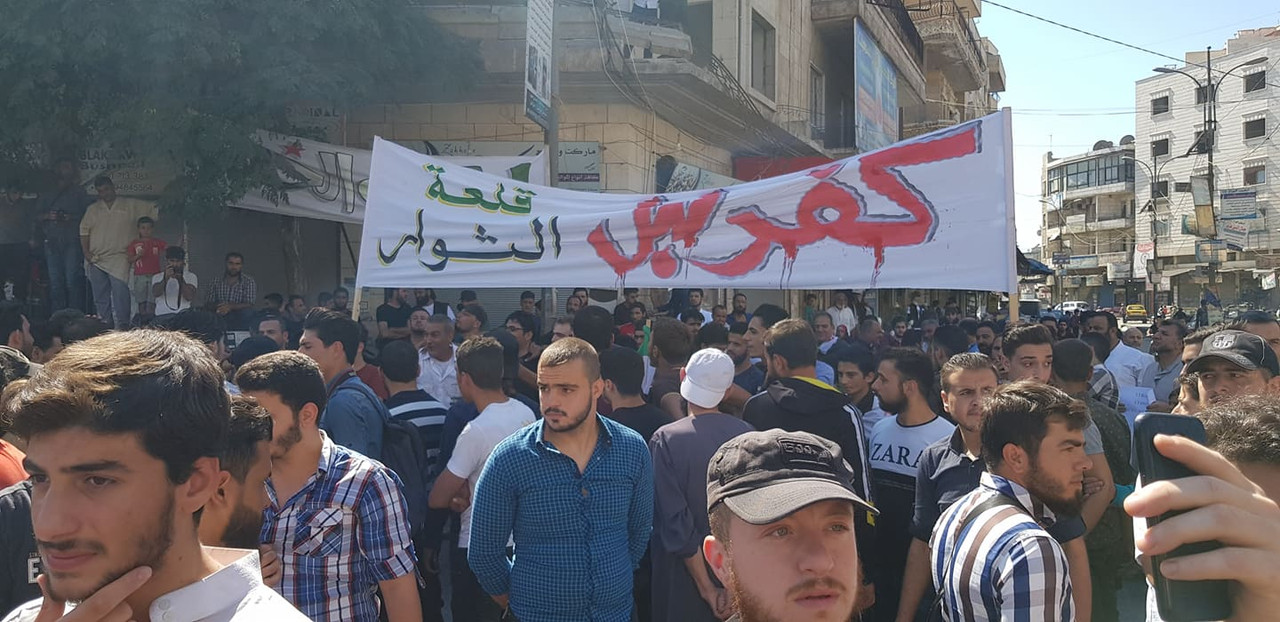 Idlib is the largest part of Syria controlled by opposition with a population swollen by Syrians who were displaced by the Assad regime and its allies' advances in other parts of the country.