Assad militiamen shoot dead peaceful demonstrators in Deir ez-Zoor countryside
At least two civilians have been shot dead in Deir ez-Zoor countryside as Assad militiamen clamped down on a peaceful demonstration.
Hundreds of demonstrators took to the streets on Friday (Sep. 20) in Deir ez-Zoor countryside, chanting anti-Assad and anti-Iranian backed militias slogans, local media reported.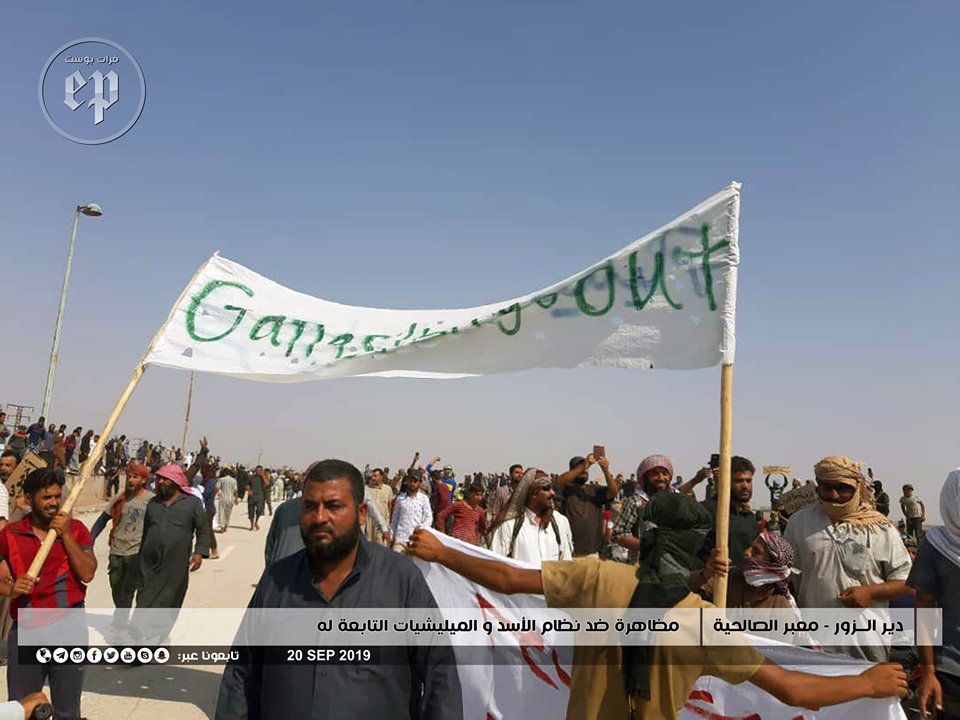 The demonstrators headed towards al-Salhiya crossing, demanding the expulsion of the Assad and Iranian militiamen from their villages and towns, Euphrates Post and Deir ez-Zoor 24 reported.
"Abdul Razzaq Khalaf al-Rahil" and "Mohammed Jadaan al-Abbad" were shot dead by Assad militiamen.
The signs of torture on their bodies indicate that they had been tortured before being killed, according to Deir ez-Zoor 24.
The demonstrators trampled over a portrait of Bashar Assad's brother, Maher.
Assad and Iranian-backed militias control several villages and towns in Deir ez-Zoor countryside where civilians face miserable conditions.