Iraqi PM will resign after 400 killed
Anti-government protesters gather on Rasheed Street during clashes with security forces in Baghdad, Iraq, Thursday, Nov. 28, 2019. (AP Photo/Khalid Mohammed)
Iraqi Prime Minister Adel Abdul-Mahdi says he will submit his resignation to Parliament in the wake of anti-government protests, a bit over a year since he took office.
The statement, broadcast on Iraqi TV on Friday (November 29), comes a day after more than 40 protesters were killed by security forces and shortly after Iraq's top Shiite cleric called on the parliament to withdraw support.
Abdul-Mahdi says he will present to parliament an official memorandum asking for the resignation of the current government.
On Thursday, security forces shot dead 46 people in another southern city, Nassiriya, 12 in Najaf and four in Baghdad bringing the death toll from weeks of unrest to at least 408, most of them unarmed protesters, according to a Reuters tally from medical and police sources.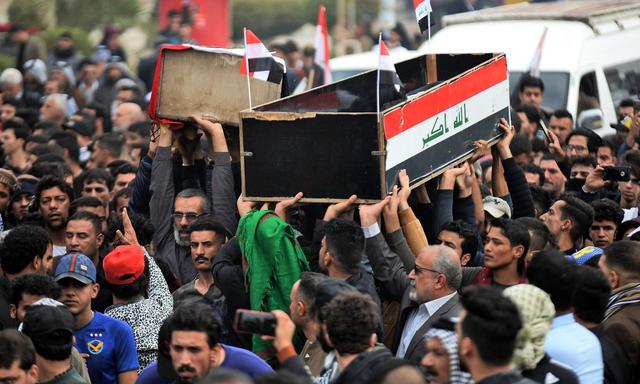 Clashes between protesters and security forces broke out early on Friday in Nassiriya wounding several people, hospital sources said.
The unrest is Iraq's biggest crisis for years. Protesters demand the departure of a Shi'ite-dominated ruling elite backed by Iran which has held power since the US-led invasion.
Based on Reuters, AP